SHARNY RUSSELL'S
PIANO METHOD FOR JAZZ SINGERS
Easy, Stylish Self-Accompaniment
"The course is beautifully thought out and explained really well, especially with the addition of the video lessons. It also includes some fabulous songs and that are fun to play and sing right from the beginning and students are able to go at their own pace. Sharny has such a beautiful, gentle and encouraging teaching manner, which is evident in all of the aspects of this course. Thanks so much Sharny for developing the course"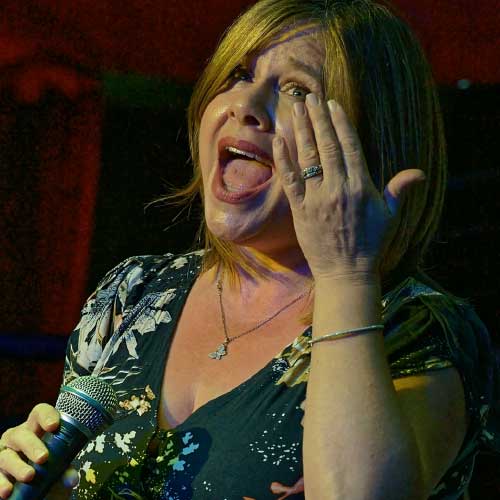 "Thank you Sharny Russell for providing this wonderful resource Your Piano Method has helped me develop my piano skills to a level where I can now sit at the piano and play along while I sing. I tried to accompany for myself on keys for years, and now I'm DOING IT!! I'm so happy! Your method is very easy to understand and work through and it is also invaluable in helping to develop my theory and aural skills. I highly recommend this!"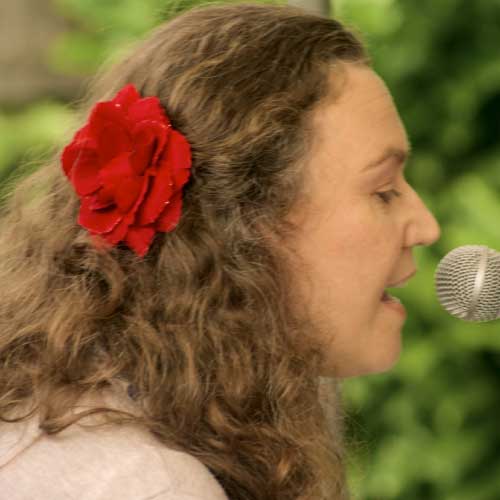 "I'm really pleased I'm able to play some new Christmas tunes this year thanks to Sharny Russell's jazz piano method ! …. Clearly the best jazz teachers come from Australia! "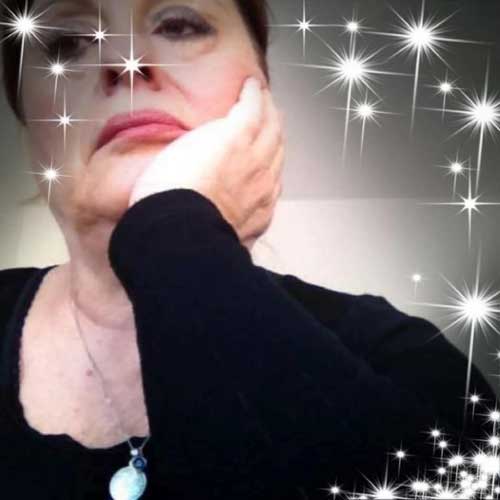 "I am grateful for Sharny Russell's masterpiece "PIANO Method for Jazz Singers" which elaborates step-by-step techniques for demystifying process of self-accompaniment on piano. Attached CDs make the course material even more exciting. This easy to follow method gives students at start, the basic harmony techniques advancing to more colorful scenarios thru consecutive chapters. Great work! And thank you again. "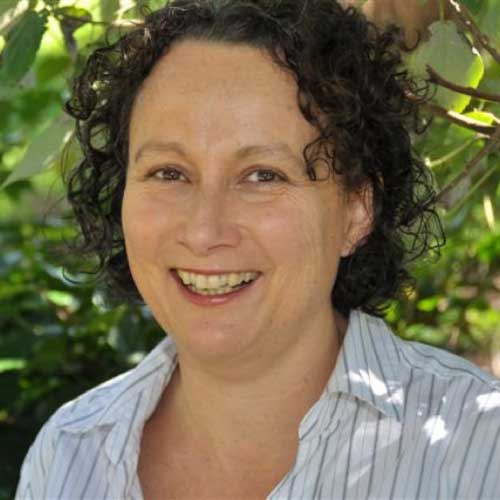 "I don't even have to look at my left hand anymore – it just goes where it's meant to! "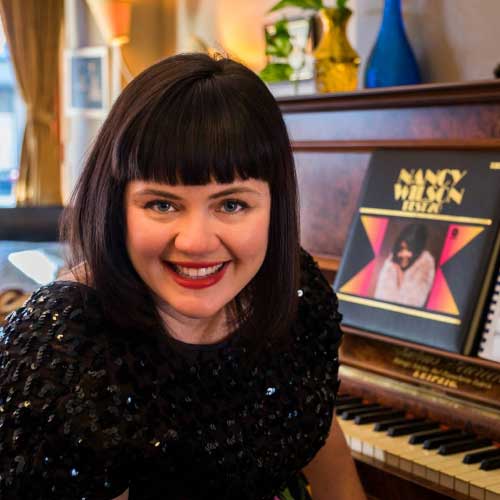 "Sharny's method has taught me quite quickly how to sound musical without having to use too many complex chordal extensions. The accompanying audio is also brilliant and fun!"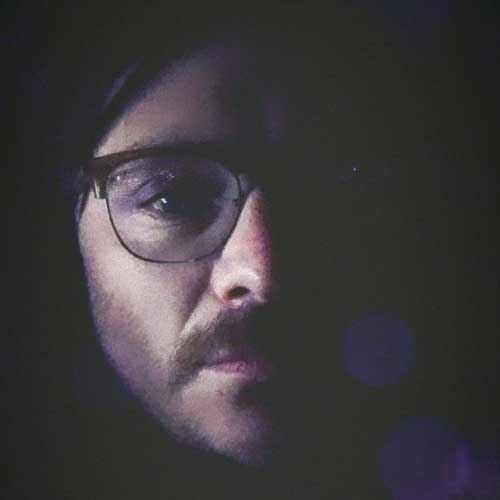 "Brilliant! World class resource!"
SHARING THE JOY & KNOWLEGE OF MUSIC
Sharny Russell is an award-winning recording and performing artist with a story of tragedy and triumph, and has spent her life imparting her love and passion for music to others.
Piano and Vocal Training Resources, plus downloadable Sheet Music & Backing Tracks for your own Solo and Group Performances. And of course her own Albums. All from this favourite Australian Jazz singer, pianist, songwriter.
Recordings of Sharny's award-winning and beautifully arranged jazz originals, plus 2 albums of stunning standards with Australian jazz guitar icon George Golla.
"Reverent but witty renderings of the standards, but quality never lost, originals that go straight to the heart, and widely known vocal scatting ability. She's played with the best, and been admired close -up and personal by US legends Ray Brown and James Moody"
Sharny's ever popular Vocal Exercise CD/booklets (General and Jazz), and her long-awaited "Piano Method for Jazz Singers" are available for purchase here.
A lifetime of teaching all ages and stages in both piano, theory, voice, composition and arranging, and a desire to help people reach their goals, has resulted in collection of great resources. Sharny was one of the founding teachers of the Yamaha Music Courses in Australia, and has taught at 4 universities in Australia, usually in jazz departments. She is available for workshops in singing, jazz singing and piano.
Aside from the recordings, this section offers downloadable single tracks, backing tracks and sheet music for Sharny's Gospel songs, for your own choir, group and solo performances.
Writer of the very popular "The Blessing" ("May the Lord bless you today"), Sharny's testimony involving a life changing car accident and a walk of authentic faith has led her to many speaking engagements, and she loves teaching workshops for church singers and music teams.
Downloadable single tracks, backing tracks and sheet music for kids' choirs, groups and solo performances.
Sharny has written over a hundred usually commissioned kids' songs for television, summer schools, and musicals. Legendary Sydney adjudicator and vocal coach to the stars, Pat Oertel, encouraged Sharny to publish her children's songs, "as there is not much music of this quality left, once we have used all of Miriam Hyde's." She was musical director and pianist for the national TV children's show "Here's Humphrey" and also wrote for another children's show "Mulligrubs." She was a session singer for ABC children's radio.
4 flexible, fun, musically-eclectic musicals, each packed with a specific Gospel story or theme. Full Production Kits available. (3 of the musicals are 80 minutes in length; one is 40 minutes).
Originally written for schools, but can also be presented by churches, and also by choirs and soloists in Cantata form.
"Her latest album is a collection of high-spirited soulful songs, in the best 'classic jazz' tradition, the one that the singer/pianist knows all too well, and delivers with warmth, charm and perkiness."
"… the very beautiful talents of Sharny Russell, who plays fabulous piano, and her singing & songs just make you smile!"
"Thank you for this music, it's feeding my soul."
"… standards alongside superbly written originals, all voiced by a superior singer."
"… multi-talented artistry that is unique in Australian jazz. Pianist/vocalist Sharny Russell attempts a lot and brings it all off exquisitely … and she could be one of the world's most important scat singers."
"…fantastic performance. Sharny shines bright – entertaining, funny, uber talented and a breath of fresh air. Thanks for doin' your thang, Sharny."
"Every sale from this site goes towards helping the street children of latin America. Go to www.toybox.org.uk to find out about the great work being done by TOYBOX CHARITY in Guatemala, El Salvador, Nicaragua, Peru & Bolivia. Perhaps you would like to help them personally. Sharny has long held a dream to help fund a full project there one day."