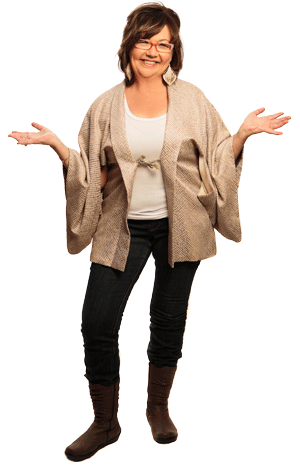 Sharny wrote the very popular "The Blessing" (May the Lord bless you today") which is sung in Christian schools all over the country now, and has performed in Kids World at Australia's Easterfest.
Sharny has been commissioned to write several musicals for schools and kids ministries to perform, as well as songs for Christian Summer Schools and similar events.
A well-known jazz performer, she has also sung for national children's programs on ABC radio, and performed with the popular children's artist, Peter Combe of Toffee Apple & Newspaper Mama fame.
She was musical director and pianist for the national television children's show "Here's Humphrey", and wrote songs for another children's TV program, "Mulligrubs."
She was also the founding teacher of the Yamaha Music Courses in Adelaide, South Australia, becoming one of the Foundation's most gifted teachers, and running concerts in venues such as the Adelaide Festival Centre, with many celebrity children's performers. She studied early childhood development, and techniques for building musicianship in children, rather than simply teaching them to read music and play an instrument. This has influenced Sharny's approach to children's music for her entire life.
She has adjudicated at many performing arts festivals and eisteddfods and counts adjudicating children and schools as her favourite sections.
The well-known Sydney Eisteddfod senior adjudicator and vocal coach to stars, Patricia Oertel, encouraged Sharny to publish her children's songs, "as there is not much music of this quality left, once we have used all of Miriam Hyde's." Two members of the internationally known group "The Ten Tenors" performed Sharny's songs as young boys, fondly remembering many of the songs, and have often encouraged her to release the music again.