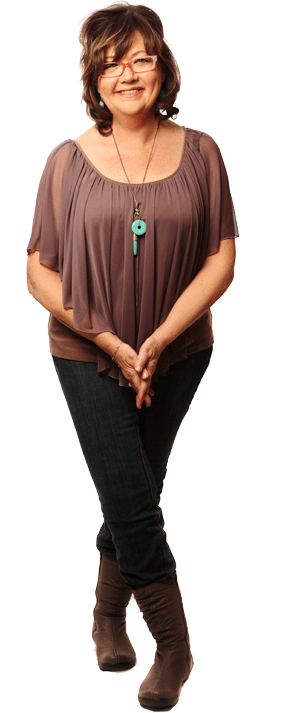 When Sharny was 14 years old, her family travelled to Brisbane to see the stage production of Fiddler on the Roof. Even though she had been to see some of the more traditional musicals performed in her home town by excellent musical societies, she was somehow struck by Fiddler, mesmerised really, and from that night vowed that one day she would write a musical. She was already writing solid songs by age 16. Early 1985, unbeknown to her at the time, she was just pregnant with her fourth child, the principal of her children's school asked if she would write an end-of-year production. She didn't hesitate – it was a big YES. She set to work in February and had "From God With Love" ready (including demo's of the songs recorded) in September for a December performance – a month before her baby was born. Sharny's own Mum, Peg Russell, helped with production and choreography, and the performance was a complete success. This first musical is dedicated to the wonderful Lutheran school principal, John Knobel, who requested and fully supported all of Sharny's musicals.
Two years later, the same school asked for another musical, and again another in another two years. Shortly after this, the Australian Baptist Missionary Society asked Sharny to write a musical for children to perform for their churches, with a message to encourage involvement in mission work.
So by 1991 she had four musicals under her belt. She went on to record these professionally and also to write a few small workshop style musicals for children to perform at the end of Christian Summer Schools.
Only one musical – From God With Love – is available on this website as yet. The others will follow in the coming months, as we perfect the presentation and sales process.