SHARNY RUSSELL'S PIANO METHOD FOR JAZZ SINGERS – DIGITAL DOWNLOAD
Downloadable Digital Package.
Are you a jazz singer who would like to be able to accompany yourself? Or would just like to be able to play the chords of your new songs to bring more enjoyment and knowledge to your learning of repertoire.
Is the thought of playing piano, let alone JAZZ piano, totally daunting?
Have you had piano lessons, or even become a professional classical pianist, and secretly wished you could play some cool jazz?
Do you play another instrument, but always wished you could play some piano?
Have you always wished you could sit at the piano and play something jazzy sounding?
Well this piano method could be THE ANSWER for you, as it has been for many others who thought they'd never reach the goal of playing a stylish jazz accompaniment.
Do you know the names of the notes on the piano keyboard? Do you understand a little basic theory? Did you know that the notes C, E, & G form a C chord? If so, then YOU can do this Method!
Conceived and designed by eminent jazz pianist, vocalist, composer and teacher, Sharny Russell, after years of teaching vocals and ensembles in university jazz departments, this UNIQUE method has proven to be A GAME CHANGER.
Sharny was always on the lookout for simple ways to help singers help themselves and become more independent as musicians. Her classical piano training and subsequent experience as a jazz pianist/vocalist, her deep love and knowledge of harmony, and her intuitive approach as a teacher and mentor, all played a part in bringing forth this Method.
Sharny has often been known to say "I want to find the simplest and clearest paths possible for students to achieve their goals, because life is already too complex and daunting for many of us, and my mission in life is to bring encouragement and progress using simple frameworks and strategies."
There are too many long and complicated courses out there, and let's face it, we get defeated after a while and feel overwhelmed by too much information! Some of the top books on jazz piano are already mind-boggling in the first chapter. Then there are the courses that are so simple and unmusical sounding, that the experience is mind-numbing!
There is no other piano method like this – a straight-forward, simple process, with clear instruction and Sharny's personal teaching manner that comes through even on the printed page.
"You don't have to read music to do this course, you only have to read capital letters (chord names) and play the corresponding notes on the piano. That's how it begins, the the building blocks are added one by one, all at your own pace"
"The course is beautifully thought out and explained really well, especially with the addition of the video lessons. It also includes some fabulous songs and that are fun to play and sing right from the beginning and students are able to go at their own pace. Sharny has such a beautiful, gentle and encouraging teaching manner, which is evident in all of the aspects of this course. Thanks so much Sharny for developing the course"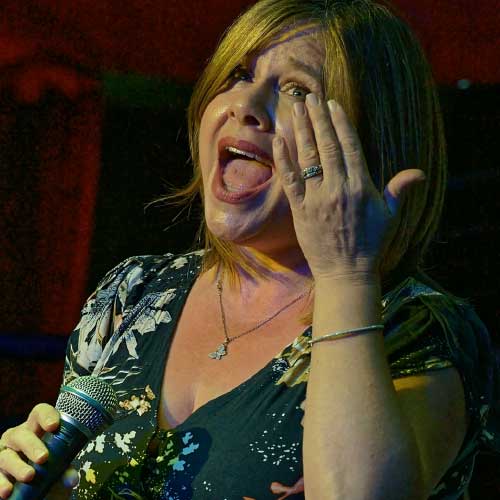 "Thank you Sharny Russell for providing this wonderful resource Your Piano Method has helped me develop my piano skills to a level where I can now sit at the piano and play along while I sing. I tried to accompany for myself on keys for years, and now I'm DOING IT!! I'm so happy! Your method is very easy to understand and work through and it is also invaluable in helping to develop my theory and aural skills. I highly recommend this!"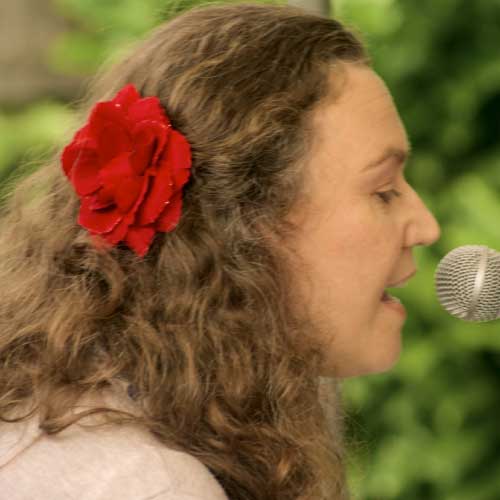 "I'm really pleased I'm able to play some new Christmas tunes this year thanks to Sharny Russell's jazz piano method ! …. Clearly the best jazz teachers come from Australia! "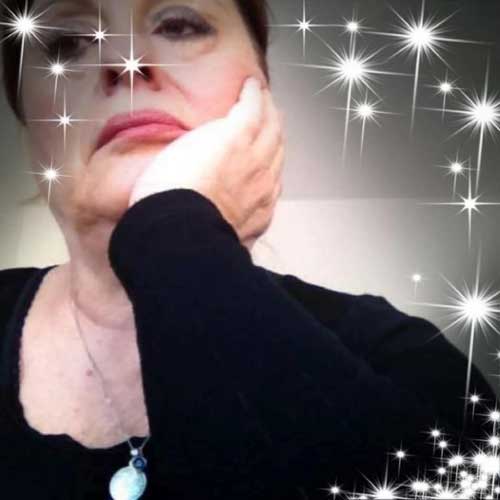 "I am grateful for Sharny Russell's masterpiece "PIANO Method for Jazz Singers" which elaborates step-by-step techniques for demystifying process of self-accompaniment on piano. Attached CDs make the course material even more exciting. This easy to follow method gives students at start, the basic harmony techniques advancing to more colorful scenarios thru consecutive chapters. Great work! And thank you again. "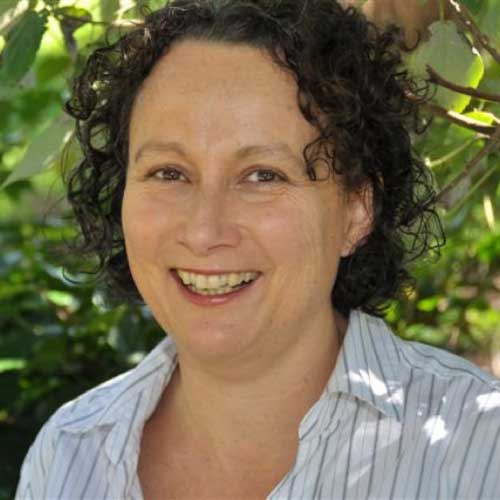 "I don't even have to look at my left hand anymore – it just goes where it's meant to! "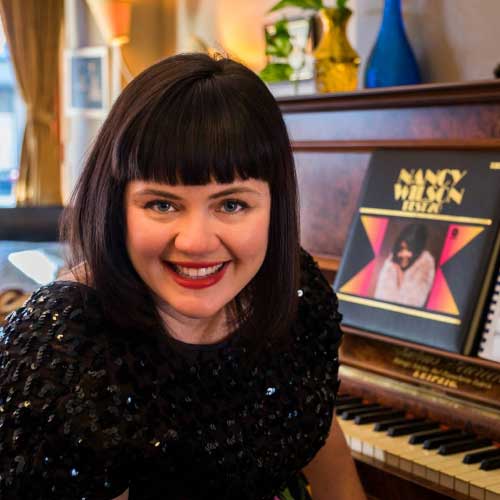 "Sharny's method has taught me quite quickly how to sound musical without having to use too many complex chordal extensions. The accompanying audio is also brilliant and fun!"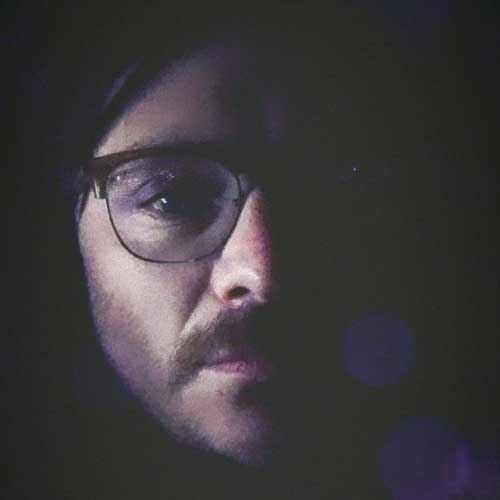 "Brilliant! World class resource!"
Most people will find this Method easy to follow, and easy to stick to!
230 minutes of PLAY-ALONG AUDIO TRACKS!
With 2 key options and 2 tempo options for each song!
Comprehensive, step-by-step Method. Well-researched, tried and tested.
SIMPLE TO FOLLOW! Whether you're a jazz singer or a non-piano instrumentalist who wishes to be able to play through a jazz chart at the piano, or someone who's learned piano but would like to know how to play in a jazz style, this course is designed for you!
Helpful prerequisites: knowing the location of the notes on the keyboard, and a little basic theory. But even if you're almost a complete beginner, Sharny guides you every step of the way, and if you do the enjoyable work laid out in the course, you will reach your goal!
Pleasant sounding exercises that are graded step-by-step, enabling you to develop an auto-pilot response in both hands.
Well-known jazz songs and very familiar chord progressions to make this course super enjoyable.
The accompanying 77 PLAY-ALONG AUDIO TRACKS (3 CDs & USB) provide 2 options for song tempos, and 2 options for keys (for MALE OR FEMALE VOICES). With Sharny's voice sometimes guiding you along.
This course will also improve your musical ear, your score reading, and your understanding of harmony – as a bonus! You will be able to arrange and write charts for the band, if you so wish!
To view some sample pages just click on one of the images below:
"As a performer I find that the ability to accompany myself on the piano while singing has given me so much freedom and control over my musical expression.  For many years I've admired Sharny's musicianship as Australia's leading jazz singer and pianist and I'm so glad that she's finally made this revolutionary guide that is practical and at the same time so friendly, as she is herself, fo those who want to learn this great skill. This book is a game changer for singers and pianists who want to expand their musical palette."
"Sharny Russell is an absolute gem! I've had the pleasure of knowing her for a few years now. Her impeccable musicianship, kind spirit and enthusiastic support for her fellow musicians are all qualities that shine brightly from her endearing nature. I've never seen anything quite like this – a course created by Sharny, especially for Jazz Vocalists to develop their skills for self-accompaniment on the piano. My goodness, I know I'm excited to get stuck into this course and I know that I'm in good hands with Sharny at the helm."
"AT LONG LAST! Sharny Russell has come up with the goods! This course provides a long-awaited and much needed musical support for singers everywhere. And it's the real deal!"
"This method outlines a clear, practical approach to learning solo jazz piano accompaniment. Newcomers to jazz sometimes think you need to know lots of theory before you can even begin, and that can be intimidating. But Sharny gets you playing right away! And that is a beautiful thing!"
"As a vocal teacher of 30 years, I have met so many students who struggle with connecting their vocal study to the piano, but as a self-taught pianist I have always been reluctant to pass on my bad habits when asked to "show me how you play that". Being able to accompany oneself during practice for an improvising jazz singer is vital. Sharny's depth of experience as a performer and teacher– voice and piano- is so clearly evident in this book. She has thought of everything that an aspiring jazz singer will need to know to get the absolute most from their practice and to help them become an equal member of a band – not 'just the singer'. I will be recommending it to my students!"
""It has been a privilege for me to watch the emergence and development of Sharny Russell.  Firstly, as an outstanding vocalist, secondly as a talented pianist, composer, album conceptualizer, and finally as a respected jazz educator. I have shared the stage with Sharny on many occasions in both her roles as vocalist and pianist. Sharny is well aware that the great vocalists in jazz were also fine pianists, e.g. Carmen McRae, Dinah Washington, and Nina Simone etc. and has seen the need to develop a textbook to help vocalists accompany themselves.  A brief perusal of the text reveals a lot of thought and thoroughness, which is part of Sharny's nature."