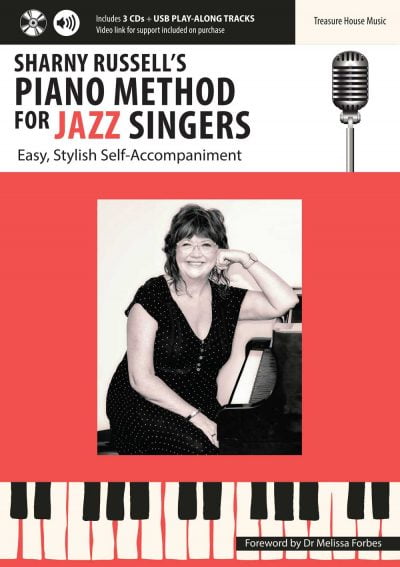 So I have decided that nearly 3 years is a bit long to wait before one does another post on one's website! Umm…. yes well I've been busy. Teaching at Uni and at home, and then recording and touring an album, then generally having lots of various gigs here and there, has kept me busy.
So this first blog, after a long hiatus, is a little catch-up.
I'm thrilled to have performed and held a jazz singers' workshop at the Newcastle Music Festival last year, performed at the Paris Cat in Melbourne, as well as a show in the Spiegeltent for the Brisbane Festival with my most beautiful quintet including Paul Cutlan from Sydney, and then with my other most beautiful quartet (same drummer, David Sanders) but including John Hoffman, at the Mullumbimby Music Festival. Thanks to all the people who made these things happen – you know who you are. This year I have gigged around Hobart with Paul C and my sister Helen Russell, as well as a 2nd collaboration show with Nadira Farid. I have taught at the wonderful Summer Jazz Clinics at Brisbane's Jazz Music Institute, and played several local and interstate jazz clubs and small festivals.
I even took on (rather boldly) a job that my brother Steve had to turn down, and played 2nd keys for a rather difficult school musical. Donning headphones and playing with a professional 6-piece band to a click track, I had the hair-raising task of effecting a patch change every 5 – 15 seconds, often executed with a foot switch, and trying to play some 6th grade standard keyboard work on hopefully the correct sounds – if my foot hadn't gone into spasm. Or my brain. I broke out in a mild rash mid-season and swore I'd never do it again. At the same time I got the taste for it and thought "Bring it On" again… sometime… in my life.
I also enjoyed adjudicating the jazz and contemporary vocal sections at the Toowoomba Eisteddfod – a much more sedate activity for me – and continued to teach at home in Ocean Shores, and at the Jazz Music Institute in Brisbane.
So that should all be enough shouldn't it, to keep a person busy? Well it would seem not! I decided it was time to finish a project I had conceived about 8 years ago, began 3 years ago, and pulled down off the shelf again about one year ago. My "PIANO METHOD FOR JAZZ SINGERS: Easy, Stylish Self-Accompaniment". Yes, it's finally been launched. The writing was at once calmly and excitedly arduous, but the 230 minutes of accompanying practice play-along audio was much more work than I had ever anticipated. I was the mad woman in my town working feverishly in my tiny office/studio in my pyjamas until 2pm, with a neglected husband, and no social life. I did all the midi, engineering and voice-over work myself and seriously questioned my sanity many times.
A month after releasing this work, I have sold many copies in Australia, USA, Europe and Asia; I have become a social media marketing nut, am sleeping much better, and my grandson Oscar tells me I sound like Siri. Oh! And now I'm making videos to teach and demonstrate the material in the book – available only to those who purchase said product.
All home-cooked business jokes aside, the ingredients in this course are 40 years experience as a pianist/vocalist/teacher, and lots of LOVE. It is unique and seems to be filling a gap in the market, and already I am getting very favourable reviews from those who have purchased it.
I intend to write these posts more often now, and may even do some vlogging! Oh yes, wonders may never cease. Here's a video now!